Within the framework of European Union Climate Diplomacy Week from September 19-25, the Europe Union (EU) in Vietnam has organized a discussion on cooperation against climate change impacts between the EU and Vietnam.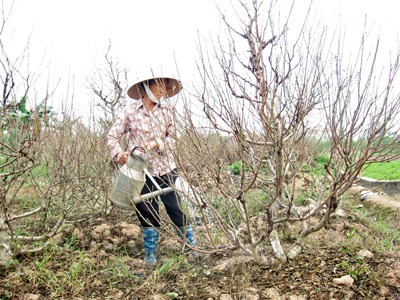 EU pledges to help Vietnam in coping with climate change. (Illustrative photo: SGGP)

The event contributes to raise people's awareness and call for practical projects about environmental protection and anti-climate change.

Delegates said that Vietnam is considered as one of the countries being most affected by climate change. In the context of difficult economy, backward infrastructure & technological equipment and low-minded awareness of people, Vietnam needs to find solutions to overcome these difficulties and challenges.

The European Union diplomacy representatives pledged to support further Vietnam in coping with climate change in the next time.

EU Ambassador in Vietnam Mr. Bruno Angelet also strongly encouraged the country will continue trying further in approving the Paris Climate Agreement.

The EU is ready to share experiences as well as plan for implementing the Paris Climate Agreement of Vietnam.