Water color of the famous lake in the highland tourist city of Da Lat was found changed again on Sunday because of expansion of algae and dozen of dead fish was also discovered in the lake.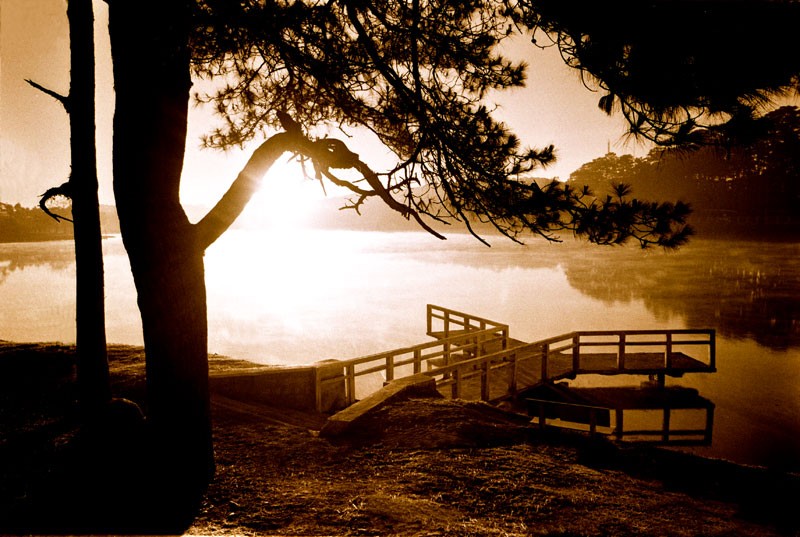 Xuan Huong Lake in the sunset
Xuan Huong Lake in the center of the city has been polluted for several years. Waste water from residential areas, industrial and agricultural activities have poured into the lake without treatment.
There have been several researches and seminars to look for solution for the pollution in the lake but authorities not yet find out any sustainable measure.
The city authorities discharged the whole water from the lake in 2010 and then new fresh water was pumped into the lake. The pollution has currently come back.
Xuan Huong Lake is located in the heart of the city and is considered a symbol of the highland city. The name Xuan Huong Lake is controlversial issue. Some people say that the lake was named after the ancient woman poet Ho Xuan Huong. The others say the lake smells fragrant in spring thanks to flowers and grass around the lake so people name the lake Xuan Huong which means perfume of spring.