Deputy Prime Minister and Foreign Minister Pham Gia Khiem will visit China at the invitation of Chinese Foreign Minister Li Zhaoxing from March 24-29, Foreign Ministry spokesman Le Dung announced today.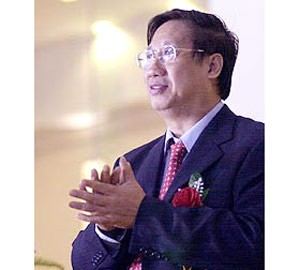 Deputy PM and Foreign Minister Pham Gia Khiem
The aim of Mr Khiem's visit is to boost relations between the two nations, work towards agreements signed at high-level meetings last year, and prepare for the upcoming visits by senior officials of the two countries, he said.

Since he'll be in China, Deputy PM Khiem has been invited to visit Macau on March 28 by the region's chief administrator, Ho Hauwah.

Spokesman Dung also announced that Vice President Truong My Hoa will visit Brunei from March 25-28 at the invitation of that nation's Prince Hagi Anmutadi Bila.