Viet Nam is getting successes in building the law-governed State of the people, for the people and by the people, said former Swedish Ambassador to Viet Nam Anna Lindstedt.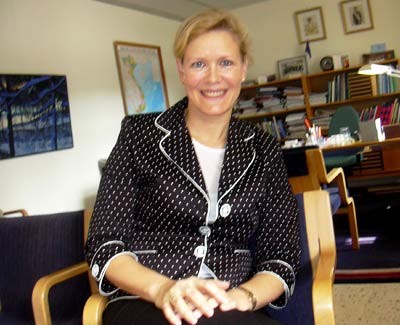 Former Swedish Ambassador to Viet Nam Anna Lindstedt

Viet Nam also gained praiseworthy achievements in linking economic growth with poverty alleviation, raising people's living standards, developing healthcare services and education and protecting environment, she added.

Lindstedt, the incumbent Swedish ambassador to Mexico, made the statement while receiving Viet Nam's Friendship Medal at the Vietnamese Embassy in Mexico on Friday.

She was recognized for her active contributions to the comprehensive cooperation between Sweden and Viet Nam during her term from 2003 to 2006.

Anna Lindstedt highly valued the Viet Nam Communist Party's 10th National Congress and the National Assembly sessions as well as policies that respect citizens' rights, freedom of speech and the press and promote democracy at grassroots level.

The effects of Viet Nam's poverty reduction and educational development are valuable lessons that can be applied in other countries, she said.

Anna Lindstedt, who assumed office as Swedish Ambassador to Mexico two months ago, said Viet Nam's joining the World Trade Organization (WTO) will help Sweden to expand trade and investment activities in Viet Nam.