Four more people are reported dead in the explosion at Z121 Plant in Khai Xuan Commune in Thanh Ba District in the Northern Province of Phu Tho, bringing the death toll to 24.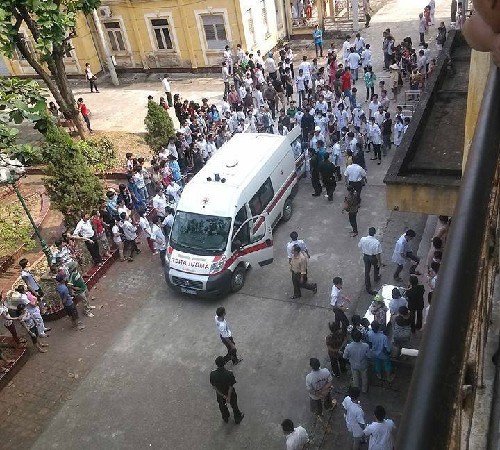 Medical workers were quick to tranfer victims to hospitals (Photo: VNExpress)
The explosion caused damage to hundreds of houses in the vicinity with three houses completely flattened. The cause of the incident is being blamed on a technical fault in which 170,000 firecracker containers blew up.

A team led by Deputy Prime Minister Hoang Trung Hai arrived at the factory to discuss the incident with factory leaders and assist the victims.
The Deputy PM has asked the medical sector to act quickly in treating all victims.

Local governments have been asked to jump in and assess damages to give satisfactory compensation, organize burial ceremonies for the dead, and take care of the injured.

Hai visited some victims and offered his condolence to families of dead workers.
The People's Committee in Phu Tho Province has decided to give VND5 million to families of dead workers, VND2 million to the injured and VND10 million towards damaged houses.

Related agencies will continue to verify the damage level of households near the factory to ensure satisfactory compensation. The Department of Natural Resources and Environment took samples of air and water supply to protect residents from pollution.

Deputy Health Minister Nguyen Thi Xuyen on the same day visited hospitals in Phu Tho and met with victims and their families.

Bao Viet Insurance Company said that about 3,000 staff of the factory was insured for VND20 million each. Bao Viet will soon pay insurance to dead workers' families and injured after working out details.

Related article:
Explosion at firecracker factory leaves 20 dead, 80 injured