An official welcome ceremony for French President Francois Hollande took place within solemn atmosphere at the Presidential Palace in Hanoi this morning as soon as he arrived in the country at the invitation of Vietnamese President Tran Dai Quang.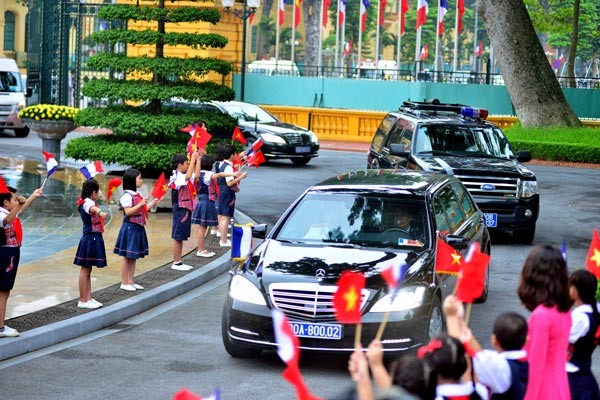 French President arrives in Vietnam(Photo:SGGP)

Minister of State for Development and Francophonie André Vallini and Minister of State for Commerce Martine Pinville were two high- level leaders accompanying the French president on the trip.

Mr. Francois Hollande is the third French president visiting Vietnam after respective visit of François Mitterrand in 1993 and Jacques Chirac in 1997 and 2004.

After the welcome ceremony, the French president attended a seminar with Vietnamese president Tran Dai Quang, and the two leaders will witness a sign ceremony of agreements and hold a common press conference.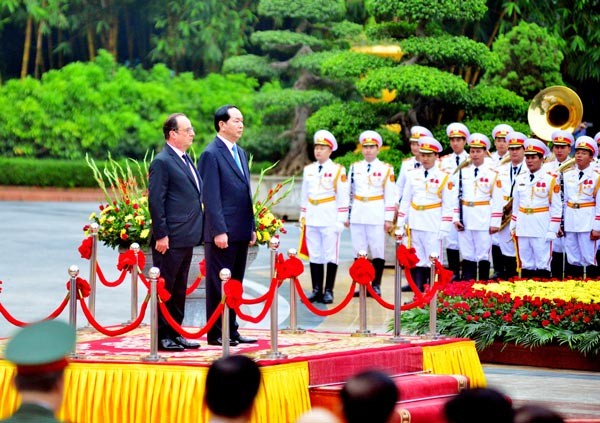 The welcome ceremony takes place within solemn atmosphere at Presidential Palace. (Photo:SGGP)
Then, the French president will respectively pay a courtesy to General Secretary of the Communist Party of Vietnam Nguyen Phu Trong, a meeting with Prime Minister Nguyen Xuan Phuc and Vietnamese National Assembly Chairwoman Nguyen Thi Kim Ngan.

This visit is designed within the framework of strengthening the strategic partnership relationship that was signed in 2013. More than 20 document texts will be signed during this tournament.

Today, the French president will pay a speech at Hanoi National University, after that he will walk along Hanoi Old Quarter and visit an ancient house on Ma May Street.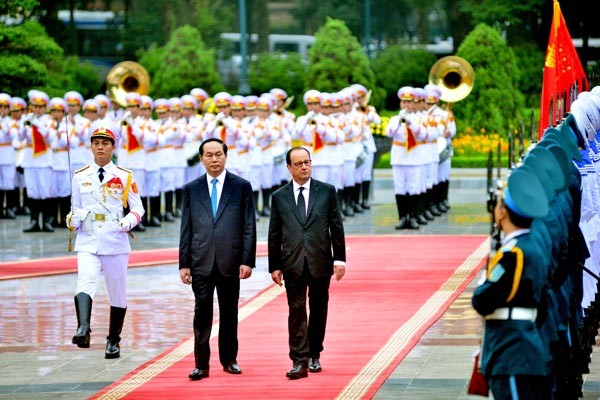 French president Francois Hollande and Vietnamese president Tran Dai Quang attend at the Presidential Palace in Hanoi. (Photo:SGGP)
In the recent visits between the two countries' defense ministries, Vietnam and France unanimously agreed to strengthen the strategic partnership relationship between the two countries in defense sector. 

In June, 2016, the French defense minister visited Vietnam. In November, 2009, the both sides signed an agreement of defense cooperation.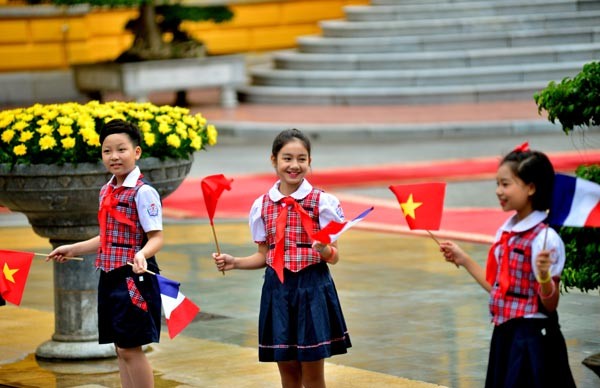 Children with nation flags in hand welcome French president. (Photo:SGGP)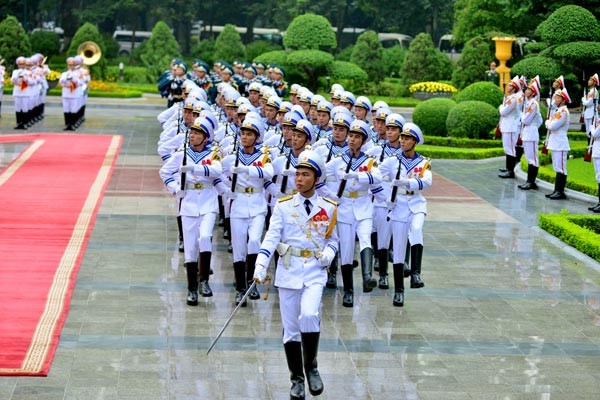 The solemn atmosphere of welcome ceremony. (Photo:SGGP)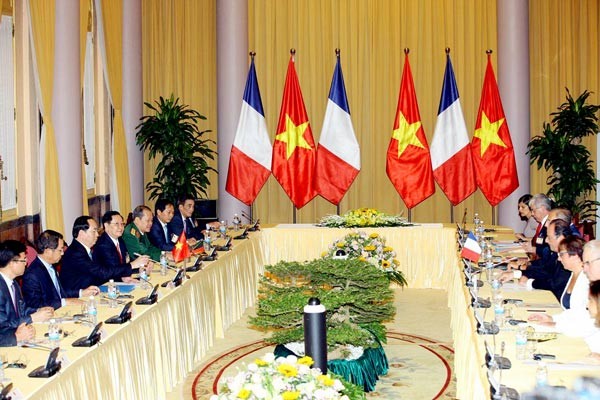 French president Francois Hollande attends in a talk with Vietnamese president Tran Dai Quang after an official welcome ceremony.(Photo:SGGP)