The People's Committee of Cu Chi District has approved the detailed plans for the first of 500 treatment plants that will use microorganisms to turn garbage into organic fertilizer.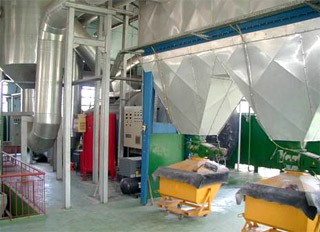 Ho Chi Minh City had already a waste treatment station in Binh Hung Hoa ( Photo: U.Phuong)
Able to produce 200 tons of Compost Plus fertilizer a day, the plant will take up 20 hectares of the Ho Chi Minh City Solid Waste Treatment Complex in Cu Chi's Hiep Phuoc Commune.
Its construction will be done in two stages, the first covering 11 hectares and producing 120 tons of fertilizer a day.
The American company Earthcare is supplying the technology, which involves using a natural biotic activator to stimulate and accelerate the breakdown of organic waste.
The process can also kill germs and ward off flies and cockroaches by removing unpleasant odors.