Ministries of Agriculture and Rural Development, Finance, and Planning and Investment are drafting a policy helping farmers convert part rice fields into other crops in the Mekong Delta this year.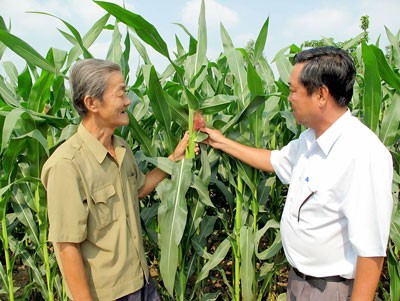 Maize crop converted from rice field An Phu District, in An Giang Province (Photo: SGGP)
They plan to convert 112,000 hectares of low-yielding rice farms into other crops or fish farms from 2014-2015.
Cultivation of other crops like maize, soybean, peanut, sesame, watermelon and vegetables have profited farmers more than rice, according to the Ministry of Agriculture and Rural Development.
The State will support farmers maximum VND 2 million (US$95) per hectare to buy seeds for new crops.