Prime Minister Nguyen Tan Dung on June 1 instructed provincial authorities to give violence- hit companies more support by immediately establishing teams to solve administrative formalities for them.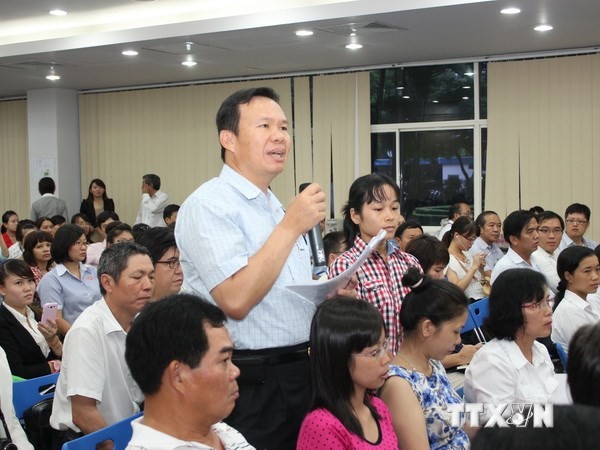 An investor states at a meeting between Binh Duong authorities and 100 foreign companies in the province (Photo: VNA)
The teams will be located in industrial and economic zones and function under direct guidance of a leader from the provincial people's committees, who will regularly examine and supervise all phases in the working process of the teams. 
This body will assess damage of the companies and report the Ministry of Finance and Planning and Investment. The ministries will synthesize reports and propose specific support. 
The Ministry of Planning and Investment and local authorities are directed to work together to resolve administrative procedures for businesses so that they can resume operation. 
Binh Duong, Dong Nai and Ha Tinh Provinces continue to back the riot- hit companies and timely resolve their proposals as well as difficulties, especially to those in Vung Ang Economic Zone in Ha Tinh. 
Authorized agencies will work with heavily damaged companies who are unable to resume business, aiming to estimate losses and define their possibilities to recover production.                                                           
The Ministry of Public Security has been instructed to fortify measures to ensure security and safety for foreign companies in economic and industrial zones and prevent violence from recurring. 
Most companies based in the affected areas have now resumed operations. 
The Government has promised to provide financial assistance to the businesses affected by the violence, including tax relief, rent waivers and early lines of credit. 
Local public security and social safety have been ensured and several damaged companies have reopened again.