Scientists at the University of Natural Sciences in Ha Noi have developed a technology to forecast floods three days in advance, but the government has mothballed though floods continue to batter the country every year.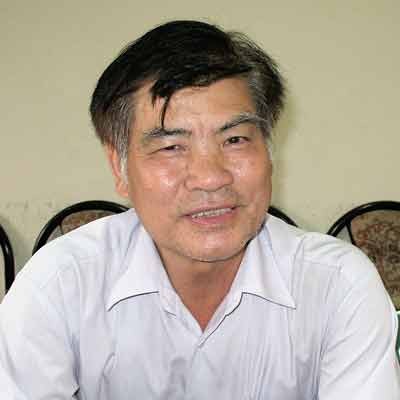 Prof Dr. Tran Tan Tien, the director of a technology to forecast floods three days in advance
Prof Dr. Tran Tan Tien, the director of the research program, shared his thoughts on this matter.
He said he and his colleagues built upon KC.09.04, his own national-level research on "Building a model of hydrometeorology forecasting in the Eastern Sea."
They tried to develop a digital model to forecast floods in the central region three days before they occurred.
This region has a steeply sloping terrain, making the work of forecasting floods especially difficult: Heavy rains almost always immediately cause floods. Current technology only makes it possible to issue a 12-hour warning.
One essential requirement to predict floods is a precise forecast of rains – how much and exactly where. Thus, the earlier the forecast further, the harder it is to get it right, Tien said.

His team applied the modern RAMS model (created by American scientists) with certain modifications done to suit local conditions to accurately forecast the quantity and exact place of rain three days in advance.
It achieved very high accuracy, with an error factor of just 3 percent, he said.
The technology can be used everywhere in Viet Nam since it has been successful in the center, the most unpredictable region.
But it is yet to be used practically, Tien said, mentioning certain reasons.
He said funds were a problem in installing the system while scientists and officials have yet to accept its efficacy despite the proof available.
Tien said the requisite machines, equipment, and human resources would cost around VND300 million (US$18,200).
But he rejects the monetary argument – when the government can spend billions of dong to fund research, it can spend a little more to apply them, he said.