The Government has issued a decree which will increase fines for overloaded trucks starting January 1 next year.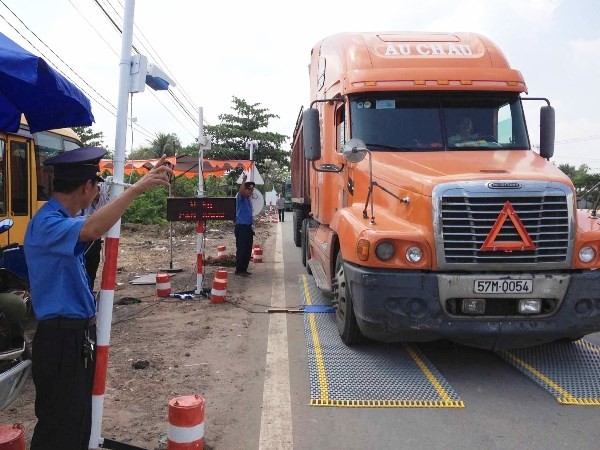 A weigh station (Photo: VNA)
Current regulations impose a penalty of VND5-7 million (US$234-328) on vehicles breaking permissible load limits.
The new decree will comprise two fine levels. Under the first level, the fines will remain unchanged for trucks of below five tons breaking load limits by 60-100 percent.
Vehicles of from five tons and higher and tank trucks including trailers and semitrailers will receive the same fine for exceeding permitted loads by 50-100 percent.
The second level will increase to VND7-8 million for those carrying goods exceeding 100 percent permitted loads.
Vehicles violating loading capacity restrictions in bridges and roads will meet two fine levels.Those with total weight or axle load exceeding permitted restrictions from 50 to 100 percent will pay VND5-7 million in penalty and VND7-8 million for trucks with total weight or axle load beyond 100 percent of the permitted limits.
Besides the fines, violators will have to show their driving licenses and certificates related to special purpose vehicles deprived for three months.
Minister of Transport Dinh La Thang has pledged to basically tackle overloaded trucks by the end of next year.