The Vietnamese government has a plan to deal with the reduced taxation revenue after Viet Nam joins the World Trade Organization, the Finance Minister told reporters on Tuesday.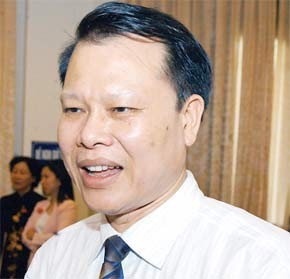 Mr. Vu Van Ninh
The WTO rules will force many tax cuts to be made, Mr. Vu Van Ninh said on the sidelines of the final National Assembly sitting of the year, which began in Ha Noi on Tuesday.
However, Viet Nam can counter this by increasing its export earnings and perhaps by "adjusting the duties on oil exploration and refining."
As Viet Nam has just started the international integration process, Mr. Ninh said, it still relies more on indirect than direct taxation, but this will have to change eventually so that personal income tax plays a more important role.
Asked whether oil subsidies should be reduced to reduce the strain on the budget, the Finance Minister said increasing government budget "is not its goal. All sectors have to make great efforts to cut costs and become more efficient."
"We have to cut these subsidies in accordance with market rules," Mr. Ninh said.