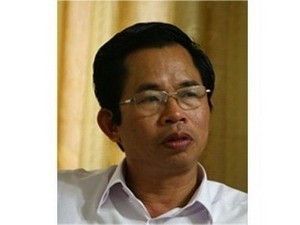 (File photo) Nguyen Truong To
The People's Council of the northern province of Ha Giang on July 28 dismissed Nguyen Truong To from the chairmanship of the provincial People's Committee for disciplinary violations.
At its extraordinary meeting, the People's Council also dismissed To from the council's membership for the same reason with a majority of votes in favor.
On July 19, the Party Central Committee's Secretariat issued a decision to expel To from the Communist Party of Vietnam.
According to the decision, To's dismissal from the Party was a result of his 'very serious' violations in terms of morality and lifestyle that caused discontent in the Party and society.