The northern port city of Hai Phong has suspended from position Vinh Quang Commune's Party chief and People's Committee chairman who were involved in a land revoking case in the commune that drove farmers to shoot at six policemen and soldiers early January.
The Party Committee and People's Committee of Tien Lang District, which includes the commune, announced late Monday the suspension decisions on the commune's Party chief Pham Dang Hoan and People's Committee chairman Le Thanh Liem.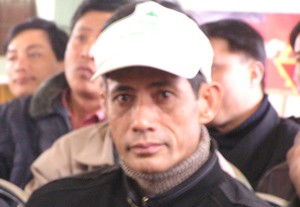 (File) Le Thanh Liem
The suspension, effective for 15 days, aims to identify their responsibility in wrong doings in the land revocation case on Jan. 5 that affected farmer Doan Van Vuon's family in the commune. He and some of his family members clashed against policemen and soldiers in the land revoking force.
One day later, his house was destroyed.
The wrong doings have stirred up the public's concerns.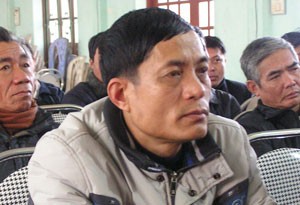 (File) Pham Dang Hoan
A few days ago, Hai Phong leaders also suspended from position Le Van Hien, the district's deputy Party chief and People's Committee chairman, and district People's Committee deputy chairman Nguyen Van Khanh, who were also involved in the case.
Vietnamese Prime Minister Nguyen Tan Dung on Feb. 10 concluded that the local administration was wrong in the case.
Police are investigating the destruction of Vuon's house.
Meanwhile, Tien Lang District's Party chief Bui The Nghia is not yet required to review his responsibility in the case.