The Department of Transport in Hanoi announced that all taxi companies in the capital will be evaluated during a three-week inspection from April 10 and those found violating regulations will have their licence revoked.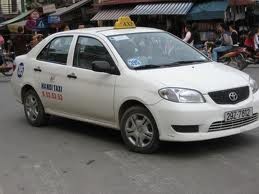 All taxi companies in Hanoi will be evaluated from April 10 (File photo)
The inspection will look into the running management of the taxi companies, their equipment, condition of the taxis and overall spending and revenue. Taxi drivers will be checked for their qualifications, service attitude and billing methods.
Earlier, inspections of taxi companies had not been intensive and only a dozen or so of the city's more than 110 taxi companies had been checked. During the present inspection, all city taxi companies without exception will be evaluated for their service standards and revenue earnings.
To boost effectiveness of the inspection, the department plans to ask local residents to take photos of any violation they observe, such as illegal parking, not stopping at red lights, exceeding speed limits, or cheating passengers.
All violators will be appropriately punished while serious offenders will have their licence revoked, said one representative from the department.
So far six taxi companies, namely Mua Xuan, Le Gia, Phu Gia, Hong Hung, 14 and BG, have been suspended since last year for poor management.
At present, Hanoi has 113 taxi companies with more than 15,000 cabs.
Though the taxi business has seen a robust growth in Vietnam in recent years, it still lacks in efficient service to meet growing demand.