Ho Chi Minh City has successfully implemented its poverty reduction programme for the 2009-15 period, heard a conference held in the city on March 21.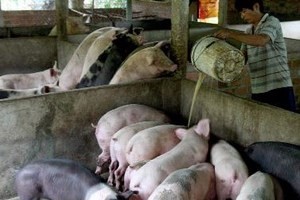 (Source: VNA)
A report presented at the event stated that by the end of 2013, the city's poor rate was 0.8 percent, a large drop from the 8.4 percent rate recorded in 2009.
The national standard, which was approved by the Government, prescribes that poor households are categorised as those with an average income of 4.8 million VND (225 USD) per person per year in rural areas and 6 million VND (282 USD) in urban areas . Under that standard, the city now has no poor households.
Secretary of the municipal Party Committee Le Thanh Hai said the city has now set up its own poverty standard, with poor households categorised as such if their annual average income is less than 16 million VND (752 USD) per person. Households earning less than 21 million VND (987 USD) per person are classed as near-poor.
Under the new standard, the southern city now has 130,000 poor households (equivalent to 7.12 percent of the city's total population) and 50,000 near-poor households (making up 2.73 percent).
Hai added the new standard is closer to those applied by other regional countries, and called for all local people to involve themselves in the sustainable poverty reduction programme.
He asked the local authorities to pay attention to building effective poverty reduction models in combination with local socio-economic development, especially the construction of new-style rural areas .
It is necessary to better meet poor people's demand for essential goods and services, such as housing, healthcare services, education and jobs, Hai suggested.
In addition, he advised that preferential loans should be offered to accelerate local agro-aquatic-forestry development and provide vocational training for rural labourers in line with socio-economic development planning.