The submarine HQ-183 Ho Chi Minh was docked at Cam Ranh Port, Khanh Hoa Province on March 22.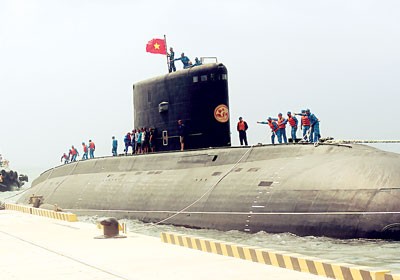 The national flag and the Navy flag fly on the control tower of the HQ-183 Ho Chi Minh Submarine
Authorities will take technical measures and security before bringing the vessel to the naval base. The submarine was previously docked there on January 15 for the High Command of Navy.
The event marks the development of modern submarine technology in the Vietnamese Navy and the competence to rebuild and protect sovereignty over the country's territory.