Temperatures in the central region reached a high of 42 degrees Celsius on Monday and stayed around the 40 mark most of the day.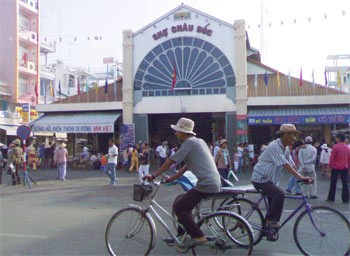 The temperation in Chau Doc near the Cambodian border was 36 degrees C(Photo:KK)
The hottest provinces were Quy Chau, Nghe An and Ha Tinh. Further north the mercury exceeded 36 degrees from Thua Thien-Hue to Thanh Hoa.
Relief is on the way, says the national weather bureau, in the form of a cold stream that should move down through the north and bring isolated showers and thunderstorms.
Not so in the south, however, where the forecast is for more scorching days of extreme humidity.
On Monday the temperature rose to 35 degrees in Ho Chi Minh City and 36 in Chau Doc near the Cambodian border.