The northwestern province of Son La should increase the assistance for resettled families, a delegation from the Standing Committee of the National Assembly suggested after they came to the province to overview the work on resettling locals for the Son La Hydro-electric Power Plant.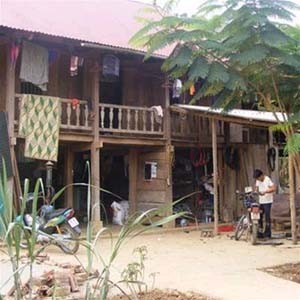 A household in the new resettlement area. Son La Province should provide more assistance for resettled families to stabilize their lives. (Photo: Sonla.gov.vn)
By the end of February, Moc Chau District may complete the handing over of land to resettled households, in time to grow this year's spring-summer crop, the delegation judged.
However, the progress of some minor projects is still poor, especially in preparing procedures for investment and construction, and assessing compensation to release spaces.
The head of the delegation and chairman of the National Assembly's Council for Ethnic Minorities, Ksor Phuoc, said that migrant people are suffering three disadvantages in farming output, jobs and income.
The area has to prepare a spare land fund for population development. The resettlement project for the power plant is on such a large scale, a specific mechanism for land compensation for resettled people should be established.
The province should increase assistance for local people to ensure that they receive a better or, at least, an equal life in the new settlement compared with their old homes, the delegation proposed.
Related Articles: