Viet Nam Association for Victim of Agent Orange (VAVA) on March 22 in Ha Noi unveiled its plan for an international conference about A/O victims which will first be held on March 28 – 29 in Ha Noi. The international conference is the first meeting of A/O victims in the world.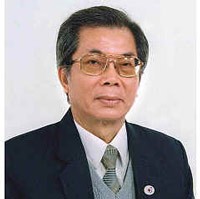 Professor Nguyen Trong Nhan, Deputy Chairman of VAVA
In the conference sociologists and scientists will announce their new discoveries of the effects of Agent Orange. The conference is an opportunity for the delegates to voice their support to the lawsuit filed by A/O Vietnamese victims.
The conference will send a message that the chemical war made by the US is the biggest in world history and the chemicals the US crop-dusted in Viet Nam have severely affected the environment and human health. The victims should be qualified for compensation, said professor Nguyen Trong Nhan, Deputy Chairman of VAVA.
During their stay in Vietnam, the international lawyers met with Vietnamese A/O victims to gather further information about their arguments.
According to VAVA there will be 150 delegates and representatives from the US, Korea, Canada, Australia, New Zealand and Viet Nam.

Related links:
International Lawyers Support Vietnamese A.O. Victims
Discovery of Gene Mutation in Agent Orange Victims: Scientists
More Agent Orange Victims Get Assistance
Vietnamese Agent Orange Victims Move Many Americans
European Public Backs Vietnamese Agent Orange Victims
VND380 million Donated to Agent Orange Victims