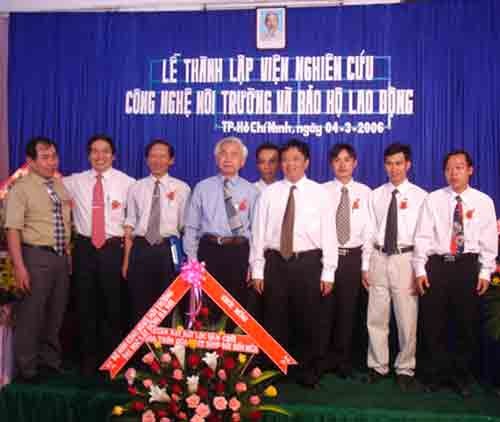 Scientific office workers gathered at the establishment ceremony of IREP (Photo: T.C)
The Ho Chi Minh City-based Institute of Research for Environment Technology and Labor Protection (IREP) was established with the permission of the Ho Chi Minh City Department of Science and Technology.
IREP specializes in researching and test-producing water, air and solid waste treatment technology as well as labor protection and energy-saving equipments. It also assesses the environment influences and does training on environment technology and labor protection.
IREP has received some orders for researching and treating heat, dust and toxic gases from several city-based companies.