The Prime Minister has instructed the Ministry of Agriculture and Rural Development (MARD) to supply 120 tonnes of aquatic disease prevention chemicals to three provinces.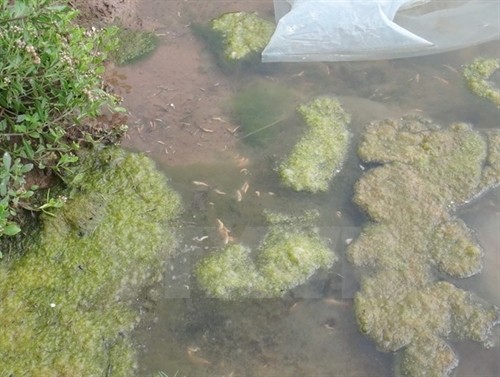 Hundreds of hectares of shrimp farms have lost their output due to diseases in some provinces across the country. – VNA/VNA Photo Xuân Tiến
The Mekong Delta province of Kiên Giang will receive 50 tonnes of chemicals, Nghệ An central province will get 20 tonnes, while the the Hà Tĩnh central province will receive 50 tonnes.
According to MARD in Kiên Giang Province, the department officials, in co-ordination with local authorities, will guide farmers on technical measures they can adopt to overcome the loss of shrimp breeding areas that were damaged by prolonged drought, saline intrusion and diseases over the months.
Besides providing care and disease prevention for shrimp destined for consumption, farmers should also focus on ensuring the safety of new batches of shrimp, the officials said.
Last month, more than 328ha of shrimp and crab farms were plagued by diseases in Hà Tĩnh Province.