The Mekong delta region has targeted to rake in US$6 billion from the export of agricultural products this year, $0.5 billion higher than last year.
To reach that goal, Mekong Delta provinces will promote cooperation with other regions, particularly Ho Chi Minh City to develop the food processing industry and produce high-quality products capable of competing on foreign markets, local officials said.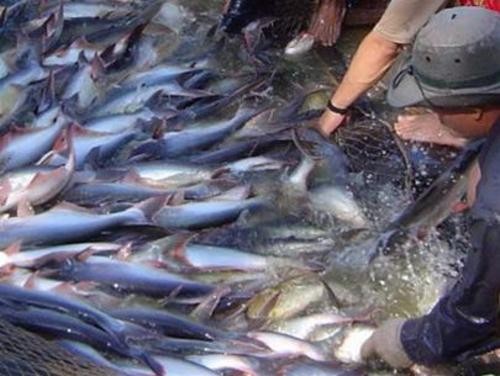 Catfish harvested in the Mekong Delta (File photo)
They will also promote trademark marketing and advertisement to secure its foothold in the markets and expand consumption power in many countries and territories in Asia, the European Union, Northern America and Africa.
In addition, the region will intensify seafood and fruit processing.
Since early this year, Mekong Delta's agricultural product export turnover has reached more than US$2.3 billion.