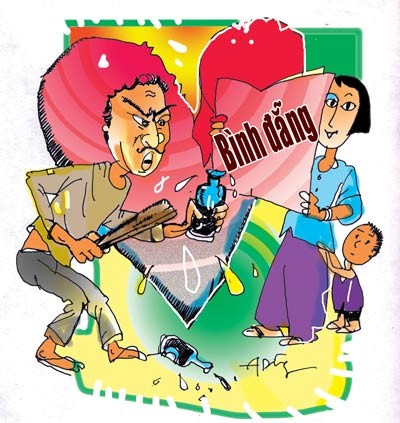 Illustration picture (Photo: SGGP)
The Ministry of Culture, Sports and Tourism has launched an intensive propaganda campaign to prevent family violence on trains travelling from North to South and across other parts of the country.
The Ministry has asked related agencies to step up the campaign on trains travelling the length and breadth of the country to raise awareness and imbibe a sense of duty among people to fight against family violence.
The campaign aims at honoring family values and to increase the inherent responsibility of family members to change and improve behavior towards other family members.
The campaign will be carried out via newspaper articles and through loudspeakers in trains as well as broadcast clips on big LCD television screens, from the second to fourth quarter of 2013.