The Ministry of Agriculture and Rural Development yesterday proposed the Government to supplement an extra of four beneficiaries of the US$500 million compensation by Formosa steel company for the mass fish death it caused in the north central region of Vietnam.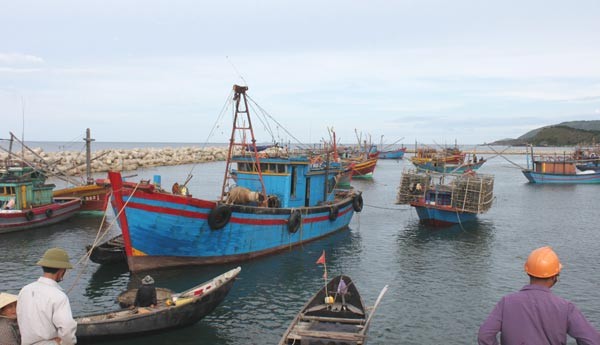 Fishing boats anchor at a harbor in Ky Anh town, Ha Tinh province (Photo: SGGP)
According to deputy head of the Directorate of Fisheries Nguyen Ngoc Oai, besides fishermen who suffered direct and indirect damage by Formosa environmental disaster, the ministry suggested supplementing four groups of beneficiaries including fishing boat owners and workers on boats with the capacity of from 90CV or higher.

Three other groups include seafood buyers having cold warehouses and workers there, owners of fish farming ponds; salt makers and fish sauce producers in affected areas.

According to Mr. Oai, the directorate is guiding four affected provinces Quang Binh, Quang Tri, Thua Thien-Hue and Ha Tinh to complete damage statistics before September 15.

By the end of this month, the Ministry of Agriculture and Rural Development will work with the Ministry of Finance to issue a compensation allocation plan to submit the Prime Minister for approval.

It is expected that affected fishermen and citizens will receive damages in early October.

Deputy Minister of Agriculture and Rural Development Ha Cong Tuan said that the ministry has instructed authorized agencies to speed up loss statistics to soon give citizens indemnity.

The directorate is responsible for proposing compensation mode to ensure justice and transparency. Local authorities are responsible for organizing compensation allocation from Formosa funds.