The Ministry of Transport established a team to inspect management and implementation of the Urban Railway Route No.1 in Hanoi, said the ministry's chief inspector Nguyen Van Huyen on March 25.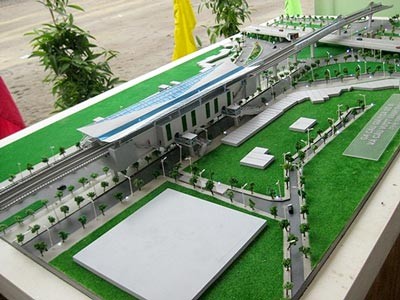 Inspectors from the Transport Ministry will focus on the Urban Railway Route No.1 in Hanoi (Photo: SGGP)
The team will also investigate other projects invested by Vietnam Railways and constructed by the Japan Transportation Consultants (JTC). These projects include railways from Ha Long to Cai Lan, Lim to Pha Lai, and Pha Lai to Ha Long.
The Ministry's Deputy Chief Inspector Le Van Doan will be directing the team to inspect preparation works, surveys, and estimates for the projects. These estimates include initially approved contents, additional changes during the implementation, and reasons for these changes.
Invitation and nomination for bids, work quality, project progress, and capital management will be strictly monitored.
Investors, design consultants, and execution units will report to the inspectorate. They will also prepare all related documents for inspection.
An additional inspection team will be set up to verify information related to the case, said Huyen.
On the same day, the Ministry of Transport sent a dispatch to JTC proposing the company to cooperate and supply detailed information on the VND 16 billion bribery charge in the Urban Railway Route Project No.1.
The document includes the ministry's proposal of names of officials receiving bribes from JTC. It has also been sent to the Japanese Embassy in Hanoi.
Related articles:
Government instructs clarification of railway bribery allegation
Related individuals suspended for JTC kickback allegation