The Ministry of Natural Resources and Environment's inspectorate will inspect environment protection at Hong Kong Lee&Man Paper Plant in the Mekong Delta province of Hau Giang from July 1.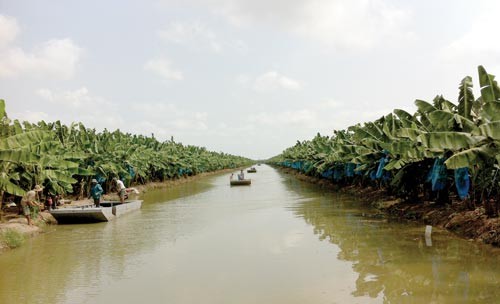 A section of the Hau River in the Mekong Delta (Photo: SGGP)
The move has come after public media published articles expressing concerns over environmental pollution in the Hau River by the plant's operation.
Minister Tran Hong Ha has assigned the Vietnam Environment Administration to work with the province's Department of Natural Resources and Environment, police force and other authorized agencies to inspect and estimate the company's implementation of the environmental protection law.
He asked the inspectorate to scrutinize the paper plant project's approval process, environmental impact report, wastewater discharge licensing and production and wastewater treatment technologies.
The plant belonging to Hong Kong Lee & Man Paper Group has been built at a total capital of US$1.2 billion in Phu Huu A Industrial Zone, Chau Thanh district. It is said to be the largest paper plant in Vietnam and listed among the five largest in the world.