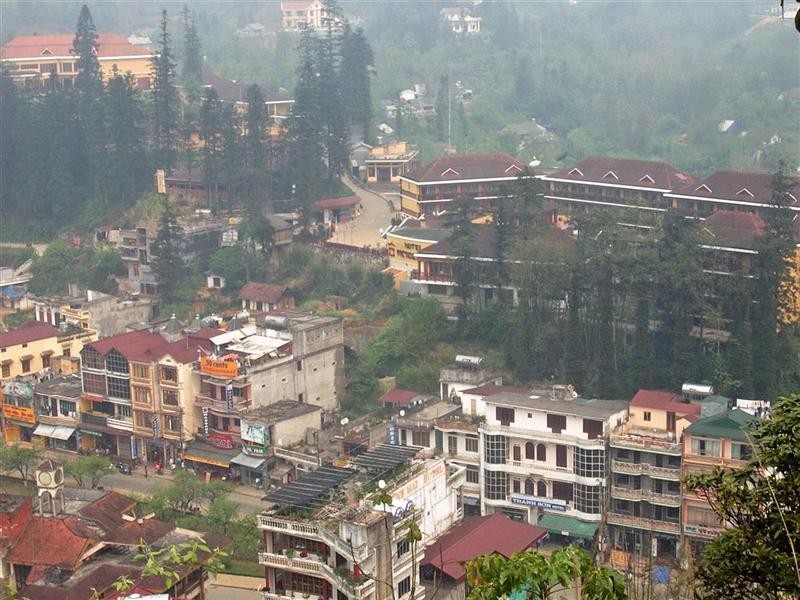 Lao Cai is ready to cope with the next flood
Still reeling from flood, the North faces another round of showers, according to Lao Cai's Hydrometeorology Forecast Center. A tropical low pressure and a cold air stream make heavy rain likely in northeast region.

The strong winds brought showers and thunderstorms in five days to the northwestern worst-hit province of Lao Cai where measured rainfall was 50-75mm, in some places 90mm. Rivers in the province measured at 1.5m to 2.5m.
Forecasters predict that the province must be ready for the next flood.
A high pressure system from the west caused the temperature in several northern provinces to rise above 38 degrees Celsius last weekend. Many children were brought to the hospital.
Over 800 prematurely born babies were admitted to the Central Pediatric Hospital in Ha Noi. They have breathing and digestion problems. Some children victims are in critical condition because their parents let them take medicine without doctors' prescriptions.
Hot weather has triggered a deterioration of children's immune systems, warned Dr. Khu Thi Khanh Dung, deputy director of the hospital.
To prevent neonates from getting diseases in such uncomfortable weather, parents should offer them enough water, wear tin clothes and stay in airy places. Parents must not buy drugs without a doctor's prescriptions.

The Committee for Overseas Vietnamese Affairs has just received VND120 million (US$7,200) from Vietnamese community in the Czech Republic. The couple Nguyen Dinh Hai in Wellington-New Zealand also gave VND10 million (US$600) as aid relief for the North.