The hand-over ceremony of the National Conference Center is expected to take place on October 30, said an official of the National Committee on APEC 2006.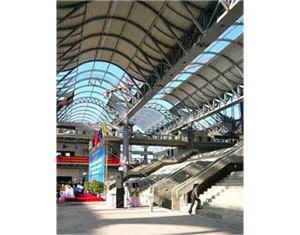 The National Conference Center is ready to receive delegates

At the center there will be a reception for nearly 1,000 APEC delegates in Viet Nam. President Nguyen Minh Triet will chair the preview ceremony.

Around 10,000 international delegates and journalists from all over the world are reportedly coming to Viet Nam for the APEC Summit Week.

Therefore, in addition to the more than 3,000 five-star hotel rooms reserved for the APEC participants, many four-star and three-star hotels are being urgently upgraded to accommodate guests.

Within the framework of the program to impove APEC information quality funded by the Canadian government, the 2006 APEC secretariat in coordination with its Singapore-based international counterpart's media office held a press conference to provide information to domestic and international reporters.