The Government plans to spend a total of VND1.4 trillion on projects to tackle environmental pollution in trade villages under its National Environment Programme.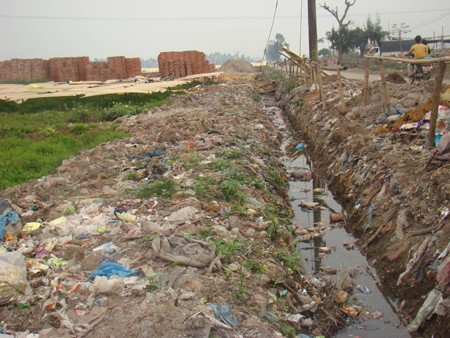 A polluted canal in Duong Lieu trade village in Hanoi (Photo: laodong)
According to Vietnam Environment Administration, pilot projects will initially be implemented in eight of the trade villages which are the worst affected.
 
The entire Environment Programme will cost an estimated VND1.4 trillion (US$67 million), and will begin with two of its projects within this year.