According to the National Institute of Hematology and Blood Transfusion, the amount of blood collected from donors was tending to drop on the first days of 2015.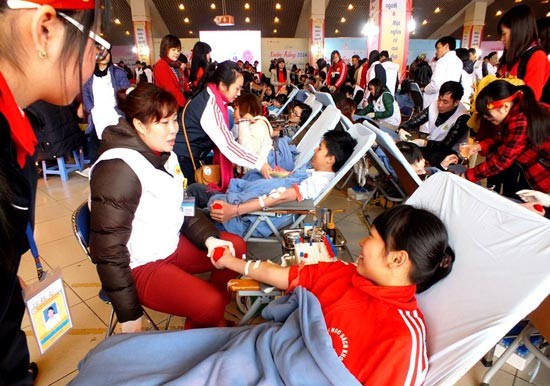 (Photo: SGGP)
Nguyen Anh Tri, PhD. Professor, director of the institute, said that a shortage of blood for treatment often occurs from the first days of the New Year to after lunar New Year, especially of blood type A and O. In order to meet the demand for treatment, the institute needs around 1,200-1,500 blood units every day to supply for more than 120 hospitals in Ha Noi City.
Meanwhile, reports by hospitals said that they need 5,000 blood units of type A and 8,000 blood units of type O for treatment, meaning daily demand for type A blood is around 80-100 blood units and 120-150 blood units for type O.
Currently, the institute has promoted activities to invite blood donation from the public, especially from people who have A and O blood types.