Ho Chi Minh City Student Association has launched the seventh spring volunteer campaign on January 25, with the participation of over 17,000 volunteers and 50,000 students, who have studied and worked in the city.

The annual campaign aims to take care of children without parents, children with disabilities, poor families and patients, those who live in island communes, especially, poor students who can not return their homeland on Tet holiday.

The seventh spring volunteer campaign will run from January 25 to February 18 in five outskirt districts, new rural communes, train stations, student hostels, bus stations and industrial zones and others.

Within framework of the campaign, the organization board will hold  series charitable activities such as drawing paint portraits of Vietnamese heroic mothers, donating 3,000 units of blood for poor patients, offering  1,000 gifts to martyrs' families and 500 gifts for 500 poor patients, disadvantaged students, and disadvantaged children living in open house and shelters.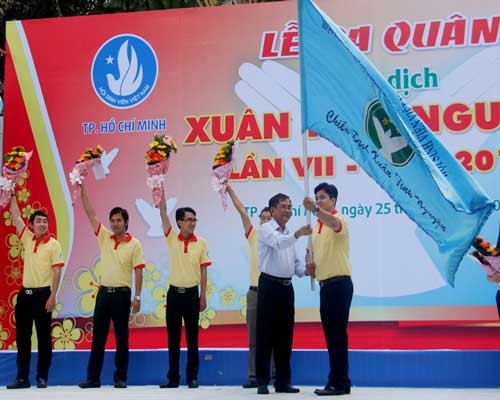 Head of the HCMC Party Committee's Public Relations Department Nguyen Van Ranh hands over the flag to kick off the campaign. (Photo: SGGP)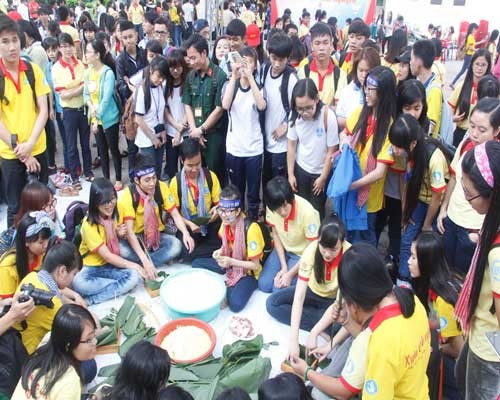 Crowded students join in the seventh spring volunteer campaign. (Photo:SGGP)