Thanks to the lobbying efforts of relevant agencies, non-government organisations (NGOs) in Vietnam have contributed remarkably to the country's poverty alleviation, resolving social issues and bolstering sustainable development.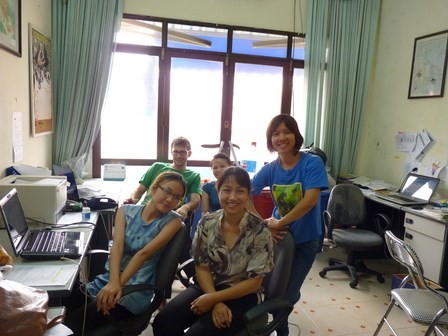 Illustrative image (Source: savetherhino.org)
Bui Thanh Son, Deputy Minister of Foreign Affairs and Head of the Committee on Foreign Non-Government Organisations, made the remark at a conference held in Hanoi on December 26 to review the NGO aid mobilisation in 2016 and set out tasks for 2017.
Vice President and General Secretary of the Vietnam Union of Friendship Organisations (VUFO) Don Tuan Phong said in 2017, the committee needs to closely follow the Prime Minister's instructions on the NGO-related affairs, ensuring transparency in financial activities.
Besides that, the committee needs to research, give advice to revising legal documents to make them clearer and consistent with the NGO affairs.
The committee was asked to effectively implement solutions put forwards in the promotion programme on mobilising NGO sponsorship during 2013-2017 period and continue studying and forecasting to build the national programme for the next period.
In 2016, NGOS have involved in over 2,000 projects with a combined financial sponsorship estimated at 300 million USD, equal to the figure in 2015.
Besides economic efficiency, NGOs continued making contributions to improving mutual understanding and expanding relationship between Vietnam and international friends.