During last month, more than 10,000 delegates and 116,000 people arrived in the Vung Chua-Dao Yen (Swallow Island) to visit and offer incenses to grave of late General Vo Nguyen Giap, reported border gate guards in the central province of Quang Binh on March 1.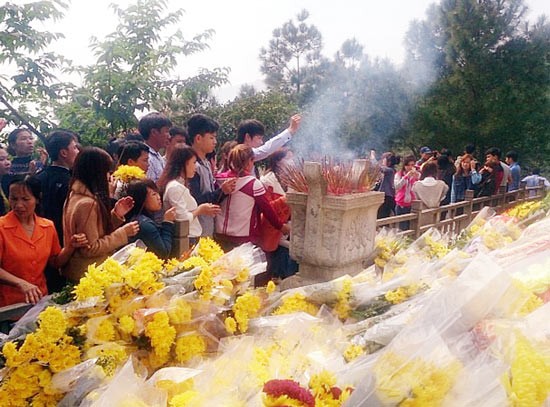 Crowded people offered incenses to Truong Son Martyrs' Cemetery. (Photo:SGGP)
In addition to the area of Vung Chua-Dao Yen, Truong Son Martyrs' Cemetery attracted more than 60,000 travelers. They spent the most time visiting and offering incenses with aiming to express deeply their gratitude to revolutionary martyr's great contributions.
Truong Son Martyrs' Temple, which located in Long Dai of Quang Binh and built by Saigon Giai Phong Newspaper and Vietcombank has been considered as a spirit destination on festival holidays since 2011 to date.