Due to frost and bad weather in the north, farmers who grow peach blossom in Ha Noi, Bac Ninh, Hung Yen, Hai Phong, Nam Dinh and Hai Duong fear there are not enough flowers to supply markets for Tet (Lunar New Year).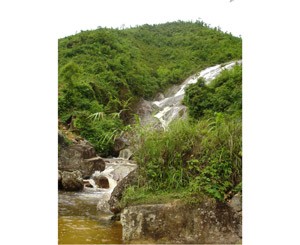 The northern provinces badly affect by the cold snap and the temperature in the tourist haunt of Sa Pa drops to 0-2°C (Photo:Anh Dao)
Farmers are stripping leaves off the branches to aid the flowers blossom.
The biggest flower farm in the northern province of Ha Dong has no flowers for market this year due to recent floods. With many other smaller farms also affected there will be a shortage of the flower, a traditional favorite, for Tet.
Further production has been hampered by a cold front over northern Vietnam, said the National Hydrometeorology Forecast Center December 21. The bad weather has come a day earlier than expected.
The northern mountainous province of Lao Cai has been badly affected by the cold snap. Temperatures in the tourist haunt of Sa Pa have dropped to 0-2°C, according to Mr. Luu Minh Hai, deputy director of the province's Hydrometeorology Forecast Center.
The cold weather will continue in the north and northern central regions until March, experts forecast.