PetroVietnam said its first geothermal electricity project which is expected to produce 18.6 megawatts of power will be located in Quang Ngai Province's Mo Duc Commune.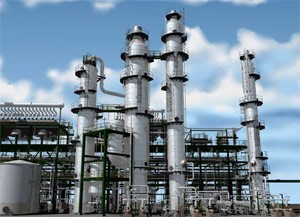 A geothermal electric factory in Massachusetts of United States
Increased use of geothermal power could reduce fossil fuel use and pollution.
 
Construction for the project has not yet started as the company is still carrying out fieldwork, a representative noted.
 
The company is preparing documents to register another geothermal project in the central province, he added.
 
Other power sources have been considered by scientists recently, including solar energy, which currently produces 2 megawatts of power.
 
A solar battery can be used for 30 years. The potential for solar energy in Viet Nam is very high, noted the scientists.  
 
Another solution is the wind power. Capital repayment for a wind turbine is about 2.5 times faster than for hydroelectric.
 
Dr. Nguyen Boi Khue, famous for extracting electricity from wind, believed that Viet Nam can produce 12 percent of its electricity from the wind in the future.