Prime Minister Nguyen Xuan Phuc has urged the press and business circles to continue their companionship and mutual support for the common interest of the community, and for national socio-economic development.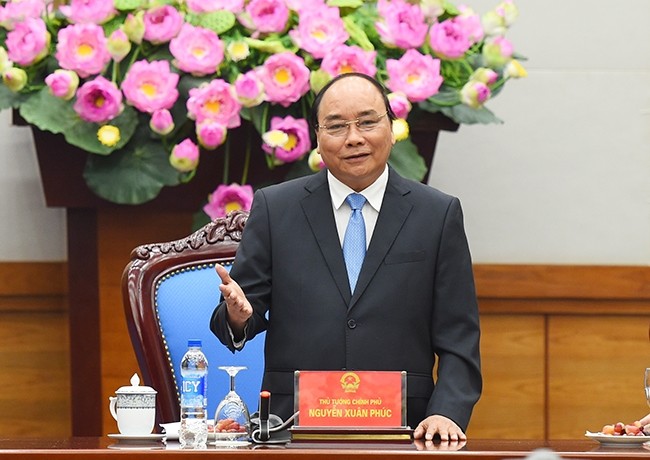 PM Nguyen Xuan Phuc
At a meeting in Hanoi on June 10 with journalists, who had partook in a programme on the press's interaction with enterprises and business people, the Government leader described the press as a bridge linking businesses and the State.
Via their channels, news agencies and press outlets, journalists have enabled the Government and State agencies to learn about businesses' opinions on various issues, including the implementation of policies and guidelines, thus helping improve State management work, he said.
The PM also emphasised the press's role in building brand names for enterprises, promoting their products and spurring their operation.
Besides this, by covering all socio-economic spheres, the press has significantly contributed to rooting out corruption and wastefulness, the leader added.
Participants at the event said the press has helped businesses overcome their limitations and weaknesses during international economic integration, and underlined the need for the two sectors to increase their mutual support and understanding.
It is necessary for journalists to respect the law and steer firms towards lawful business practices, they said, calling on them to play a more active role in uncovering violations of the law committed by either State management agencies or businesses in order to create an equal and transparent climate.-VNA