Prime Minister Nguyen Tan Dung has decided not to re-appoint Deputy Minister of Health Cao Minh Quang, because of his involvement in a spate of wrongdoings.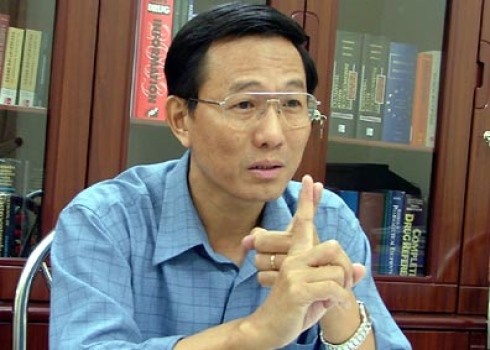 Deputy Health Minister Cao Minh Quang not to be re-appointed for involvement in a spate of worngdoings
In March 2012, the Commission for Inspection under the Party Central Committee issued a warning to 56-year-old Cao Minh Quang about all his wrongdoings.
The commission concluded that Quang was self-seeking in borrowing money from a company under the health ministry; giving wrong comments and assessments to his juniors; and giving incorrect and imprudent opinions on several affairs of the ministry.
 
In addition, Quang claimed to be a PhD holder when in fact he was not. He claimed that his certificate of Licentiate of Pharmaceutical Sciences from Uppsala University in Sweden was equivalent to a PhD in pharmacy, but the university has recently clarified to the Internal Political Security Department under the Ministry of Public Security that the certificate was issued to Quang in 1994 and is merely a certificate requirement of candidates who want to pursue a PhD program.
 
Such acts have violated the standards asked of members of the Communist Party of Vietnam, creating a negative impact on internal solidarity and also undermining his own reputation. In light of all this information, the Commission for Inspection had issued him a warning.
 
The Prime Minister's decision resulted after these spates of wrongdoings by the Deputy Minister of Health.