Prime Minister Nguyen Tan Dzung will pay an official visit to Japan from October 18 to 22 at the invitation of Japanese Prime Minister Shinzo Abe to further promote the long-standing ties between the two countries.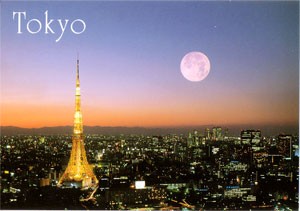 Japan is one of the Viet Nam's largest donors of official development assistance
This will be the first Japan visit by Mr. Dzung since he took office in July 2006, and he will be the first foreign guest of newly elected Japanese PM Shinzo Abe, Foreign Ministry spokesman Le Dzung told reporters.
 
The Vietnamese delegation accompanying PM Dzung will comprise 60 leading groups, corporations, banks, industrial parks and private companies who have been doing business effectively with Japanese companies and can potentially generate new business with Japan. 
Led by Doan Van Kien, the general director of the Vietnam National Coal-Mineral Industries Group, the delegation will also represent several enterprises that have never had dealings with Japan.
During the PM's stay, two investment seminars will be held by Viet Nam's Planning and Investment Ministry, the Japan External Trade Organization and Keidanren, one in Tokyo on October 20 and the other in Osaka on October 21. Some 400 Japanese entrepreneurs have booked to attend the seminars.
Mr. Doan Van Kien says the seminars will be an excellent chance for Vietnamese businesspeople to introduce themselves directly to a Japanese audience, study the market, and discuss doing joint business.