Prime Minister Nguyen Tan Dung has assigned the Ministry of Finance to compile a set of rules on giving, receiving and returning presents for civil servants, subject to the Anti-Corruption Law.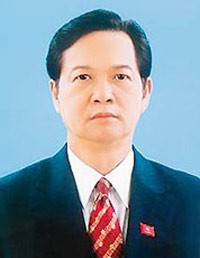 PM Nguyen Tan Dzung
He has banned officials from spending public money on presents and organizing banquets for their guests. This order aims to strengthen the fight against corruption.
The following people are allowed to receive a present worth less than VND500,000 one time but this must be publicized, and not more than two times in one year from the same sender. The people include military officers, servicemen, workers of the military, police officers and managers of State-run enterprises.
A Ministry of Finance official said the feasibility of the ministry's future rules on presents depends much on ministers, heads of State agencies and People's Committee chairmen. These chiefs have to strictly deal with wastefulness cases in the areas under their management and have to be responsible for the cases.
The draft for the rules highlights the role of supervising organizations, especially the Viet Nam Fatherland Front and its members, in raising the public awareness of the fight against corruption.
The Ministry of Finance is of the view that in order to intensify the public's role in the fight, these organizations have rights to ask competent agencies, organizations and individuals to take preventive measures or to strictly deal with wrongdoers. The competent agencies, organizations and individuals have to reply within 15 days after being asked so. A longer period is possible for complicated cases, but not more than 30 days.
Related articles  
Premier Urges Guidelines for Laws, Stresses Anti-Corruption Agenda
PM Intensifies Fight against Wastefulness