Prime Minister Nguyen Xuan Phuc pledged all possible support for Singaporean investors to do long-term business in Việt Nam during a meeting with Singaporean Foreign Minister Vivian Balakrishnan in Ha Noi yesterday.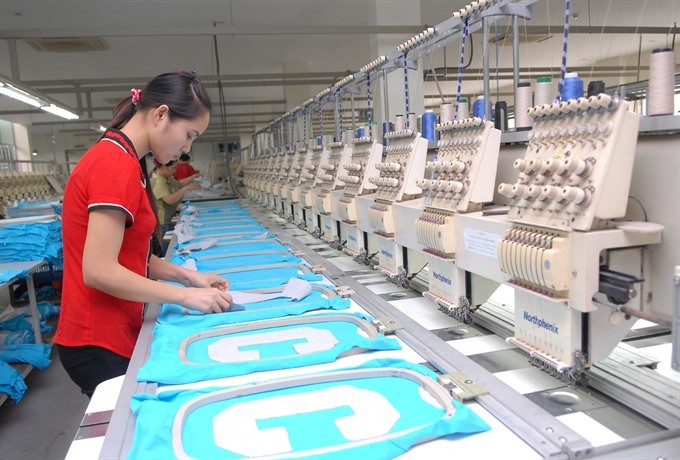 A textile worker on a production line for export at the Norfold Hatexco Joint-stock Company with investment from Singapore in the Đồng Văn I Industrial Zone in the northern province of Hà Nam. Prime Minister Nguyễn Xuân Phúc pledged all possible support for Singaporean investors to do long-term business in Việt Nam. — VNA/VNS Photo Danh
Apart from close cooperation between the two States and governments, the PM suggested increasing ties in other areas, especially in education and people-to-people exchange. He asked the Singaporean side to open more industrial parks in Da Nang, Ninh Binh, and soon inaugurate the 8th Vietnam-Singapore Industrial Park in the southern province of Bình Dương and a food processing facility in the central province of Thanh Hóa.
The two sides should promote the orientating role of the Economic Connectivity Ministerial Meeting mechanism in advising the governments on related policies, PM Phúc said, adding that the mechanism should also serve as a bridge to the business communities of both countries to access each other's market.
Appreciating Singaporean PM Lee Hsien Loong's opinions at recent international forums, the Vietnamese government leader stressed that ASEAN needs to pursue the common stance on the peaceful settlement of disputes, respect for international law, especially the 1982 United Nations Convention on the Law of the Sea while working towards building a Code of Conduct in the East Sea.
PM Phúc took note of the Singaporean FM's proposal regarding air transport and promised to direct agencies concerned to consider and provide an early response.
Hailing the outcomes of talks between the two foreign ministers, PM Phúc said both sides should grasp opportunities arising from the fourth industrial revolution.
Balakrishnan suggested increasing the frequency of flights connecting Singapore with Hà Nội, HCM City and Đà Nẵng, adding that Singapore is ready to welcome more Vietnamese students to the country.
He told the host that his visit is meant to strengthen political exchange and explore business opportunities in Việt Nam.