For the first time ever, the Ministry of Industry will hold online a referendum on its plan to raise the electricity tariff, and it has sent requests to other ministries and departments for advice on the plan.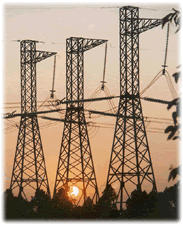 Electricity tariff may be increased
Six points in the plan need to be advised: the decision on adjustment of electrical rates, the average rate adjustment plan between 2006 and 2010, the specific adjusted retail price list for 2006, the general electrical retail tariff and the specific tariff for particular productions, and the mechanism of electrical wholesale tariff for rural areas. These are the problems that recently proposed measures still cannot yet solve.
Currently, the Prime Minister is maintaining one electrical wholesale price consistently for all rural areas throughout the country. The General Electricity Company of Viet Nam has so far been the exclusive electricity distributor. But the Company is not yet able to offer a direct retail service to each household consumer, keeping rural citizens far from a reasonable price below the stipulated ceiling price VND700/kWh.
However, replacing the existing common electrical wholesale price for rural areas with the negotiated price could cause rural electricity management agencies several disadvantages in negotiating purchase contracts, leading to disorders in electricity supply for rural areas.