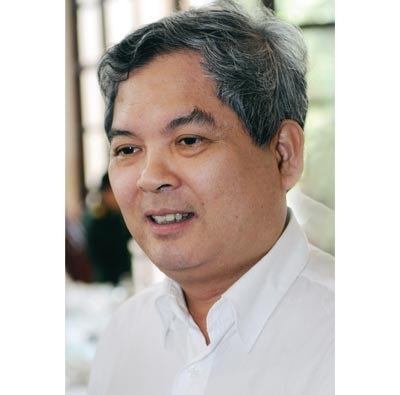 Natural Resources and Environment Minister Pham Khoi Nguyen (Photo:SGGP)
Minister of Environment and Natural Resources Pham Khoi Nguyen has said polluting MSG maker Vedan Vietnam will temporarily shut down to install waste treatment facilities and dismantle the system that surreptitiously discharges its untreated waste into a nearby river.
Speaking on the sidelines of the ongoing National Assembly session in Ha Noi yesterday, he said the Taiwanese company -- based in the southern province of Dong Nai -- has cheated the government and violated corporate ethics and environmental laws for years.
Based on scientific evidence, Vedan will pay a fine of VND270 million (US$16,000) in addition VND127 billion (US$7.6 million) in environmental protection fees that it has evaded for nearly 14 years.
The ministry would throw the book at Vedan so that it would serve as a warning for others, he said. It soon plans to conduct checks on sodium glutamate, pharmaceutical, beer, and paper makers and industrial zones, he said.
He backed the demand made by people living in the river basin near Vedan's plant that the company should compensate the losses caused by the pollution to their fish farms.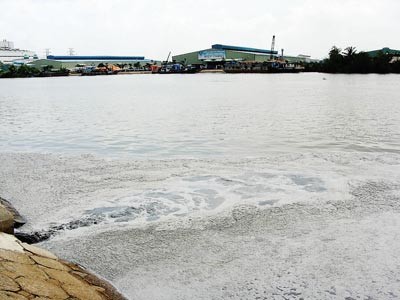 Hao Duong company discharges its effluent into Dong Dien river in Nha be District (Photo:SGGP)
In another pollution case, the Institute for Natural Resources and Environment yesterday announced the results of tests made on the Dong Dien River in Nha Be District.
It said the pollution level was 356 times higher than permitted. Hao Duong Leather Tanning  Joint Stock Co. was recently caught discharging toxic waste into the river.
The Department of Natural Resources and Environment announced a fine of VND31-33 million (around US$1,900) on the company.