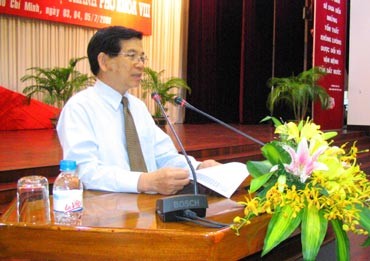 President Nguyen Minh Triet
President Nguyen Minh Triet will talk with a large youth audience at the National University in Ha Noi on March 25.
More than 600 young people from across the nation are booked to attend the event, which is being organized for the 76th anniversary of the Ho Chi Minh Communist Youth Union.
It will give Viet Nam's youth a chance to express their feelings, hopes and expectations to the president of state.
President Triet and his audience will discuss a range of topics like building trust, fostering idealism among the young, the opportunities and challenges before them, Viet Nam's membership of the World Trade Organization and what it means, science and technology as the keys to integration and advancement, employment, and state incentives and policies for talented youth.
The gathering will be broadcast live on Channel VTV1.