Deputy Minister of Construction Nguyen Tran Nam has announced a new project to build hospitals and schools for lease which was recently approved by the Prime Minister and is to start in the first quarter 2008. Ha Noi and Dong Nai provinces have been chosen as initial sites for the project.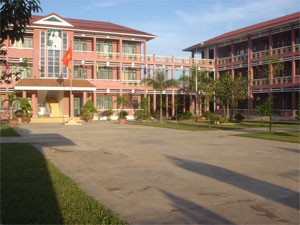 A newly-rebuilt high school in Ho Chi Minh City
Both the capital and Dong Nai province are to build a nursery school, a junior high school, a general medical center and a hospital for the purpose of leasing out their facilities to private individuals or organizations.
Mr. Nam also said the Ministry of Construction has urged the Ha Noi People's Committee to direct relevant authorities to quickly prepare for potential investment interests in the project as well as its construction.
Leasing of the hospitals and schools facilities are scheduled to begin in mid-2009.
Related article:
Hospitals, Schools for Lease to Be Built