Deputy Prime Minister Nguyen Thien Nhan congratulated Quang Trung Software City on its 10th anniversary, for the bold steps and great achievements it had made to grow so strongly and quickly into becoming a leading software park in Vietnam.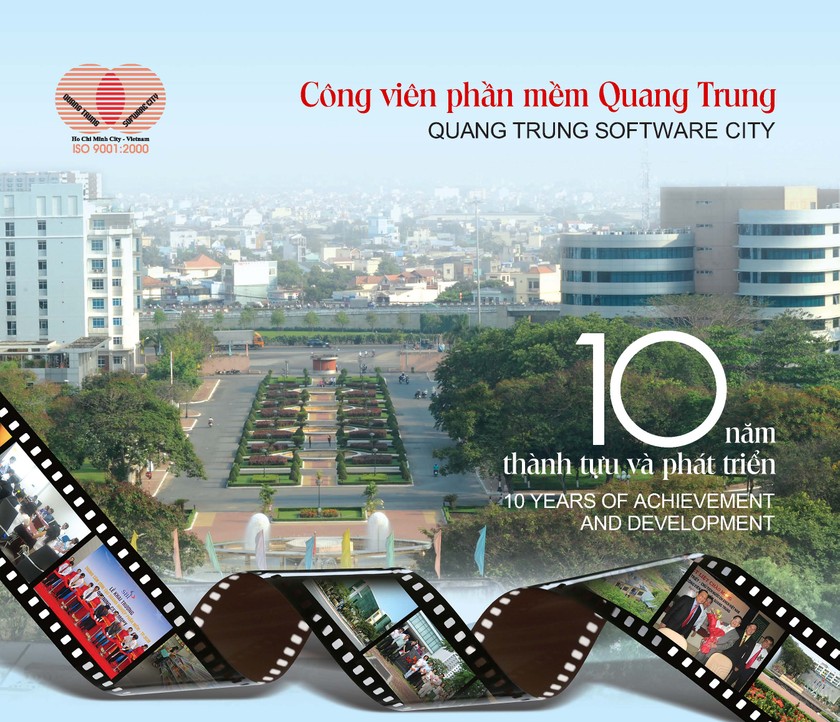 Quang Trung Software City has experienced ten years of development.
Quang Trung Software City (QTSC) held a ceremony to mark its 10th anniversary since its establishment on March 16. Nguyen Thien Nhan, Deputy PM, Le Thanh Hai, secretary of Ho Chi Minh City Party Committee, Pham Phuong Thao, Chairwoman of the city People's Council and Le Hoang Quan, Chairman of the city People's Committee were present on the occasion.
Established on March 16, 2001, QTSC officially began operations in District 12 with 21 businesses and 250 workers.
Within ten years, QTSC has become the leading software park to attract investments from 101 information technology companies, of which 43 are foreign companies and 58 are domestic companies. At present there are 23,859 employees working in QTSC.
On the same day, QTSC welcomed the 102nd member of the HP Group, a multinational company into its fold.
On the occasion, QTSC was also honoured with the Vietnam Labour Medal of Class II by President Nguyen Minh Triet.