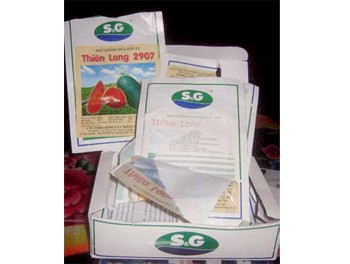 The bag of out-of-date watermelon seeds

Farmers in Tam Vinh Commune, Phu Ninh District, Quang Nam Province are suing a seed trader for selling out-of-date watermelon seeds.
The Central Seed Company (CSC) relabeled their seeds, which showed the expiry date to be more than one year later than should have been the case.
Only 20 percent of sown seeds germinated and they barely grew.
The representative of CSC February 23 admitted its fraud and announced that it would compensate farmers with new seeds and VND100,000 ($5.7) for each bag of seed they bought.
The farmers have refused the company's offer, as they paid more than VND1 million per hectare for fertilizers and other equipment. In addition, watermelon growing is out of season.
The hearing continues.