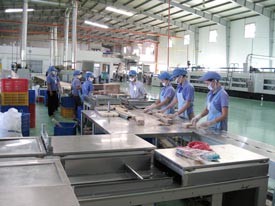 Companies must buy insurance for their employees under Vietnamese Law ( Photo:TC)
Ho Chi Minh City's Insurance Agency sent a legal document to the People's Committee asking that the accounts of six companies which have not bought insurance for their employees be frozen until they do so.
These companies are Hue Phong Footwear Company Ltd., in Go Vap district with VND5.2 billion and five Korean companies: Kwang Nam VND2.5 billion; Yujin Vina VND2.5 billion; Yaeun Vina VND1.2 billion; Sae Young Alliance Company VND2.1 billion and Yesum Vina VND1.8 billion.

The total debt is VND16 billion.