Recently the press has covered the stories of Governor of the State Bank Le Duc Thuy and former Ha Noi Mayor Hoang Van Nghien and their state-provided houses.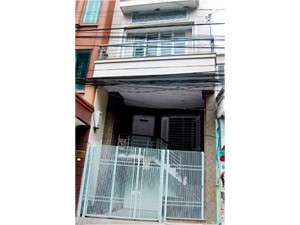 Public pressure forced Mr. Thuy to abandon the purchase of this state-owned house on Ly Thai To Street in Ha Noi
Because of possible impropriety in these and similar cases, Prime Minister Nguyen Tan Dzung has ordered every ministry, province and city to check and report to him all past cases of selling and renting state-owned housing to high-ranking officials.
Their prime point of reference should be Ordinance 61/CP issued in 1994 on the use and sale of state-owned housing and they must be sure to deal with any violations they uncover.
The Ministry of Construction has been given the job of reviewing the pertinent regulations in coordination with the Ministry of Finance and other relevant agencies, and reporting back to the PM by December with any suggestions for change.