Vietnamese President Tran Dai Quang sent a letter to congratulate students, teachers, parents and educational agencies on the beginning of the new academic year in term of 2016- 2017 which starts nationwide on September 5.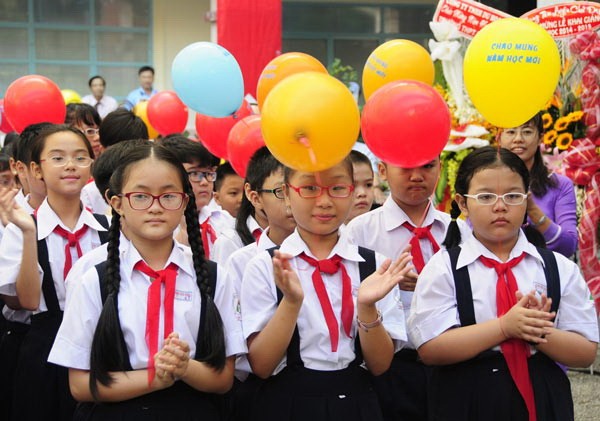 Students nationwide will start the new academic year on September 5
In the letter, the president expressed his pleasure before attempts, great achievements and innovation solutions for educational management, models and teaching & learning methods in last school year of 2015- 2016.
The president stressed that Vietnamese pupils and students get the best achievements in the regional and international Olympiad that contributed affirming and raising Vietnam's position in the world. The great victories were certified, appreciated by Party, State and people.
President Tran Dai Quang asked the education sector needs to awake and implement affectivity following policies and requirements of the Party and State about basic and comprehensive innovation in education and training; focusing on high quality human resource; improveing the quality of education and training for students and teachers in the sea and islands, border region in order to increase comprehensive quality connecting between eco-society development demand and international integration.
He called for the cooperation between parents and teachers, hoping that pupils, young generation and teachers should continue proving traditional fondness of learning, and achieving good studying & teaching results.